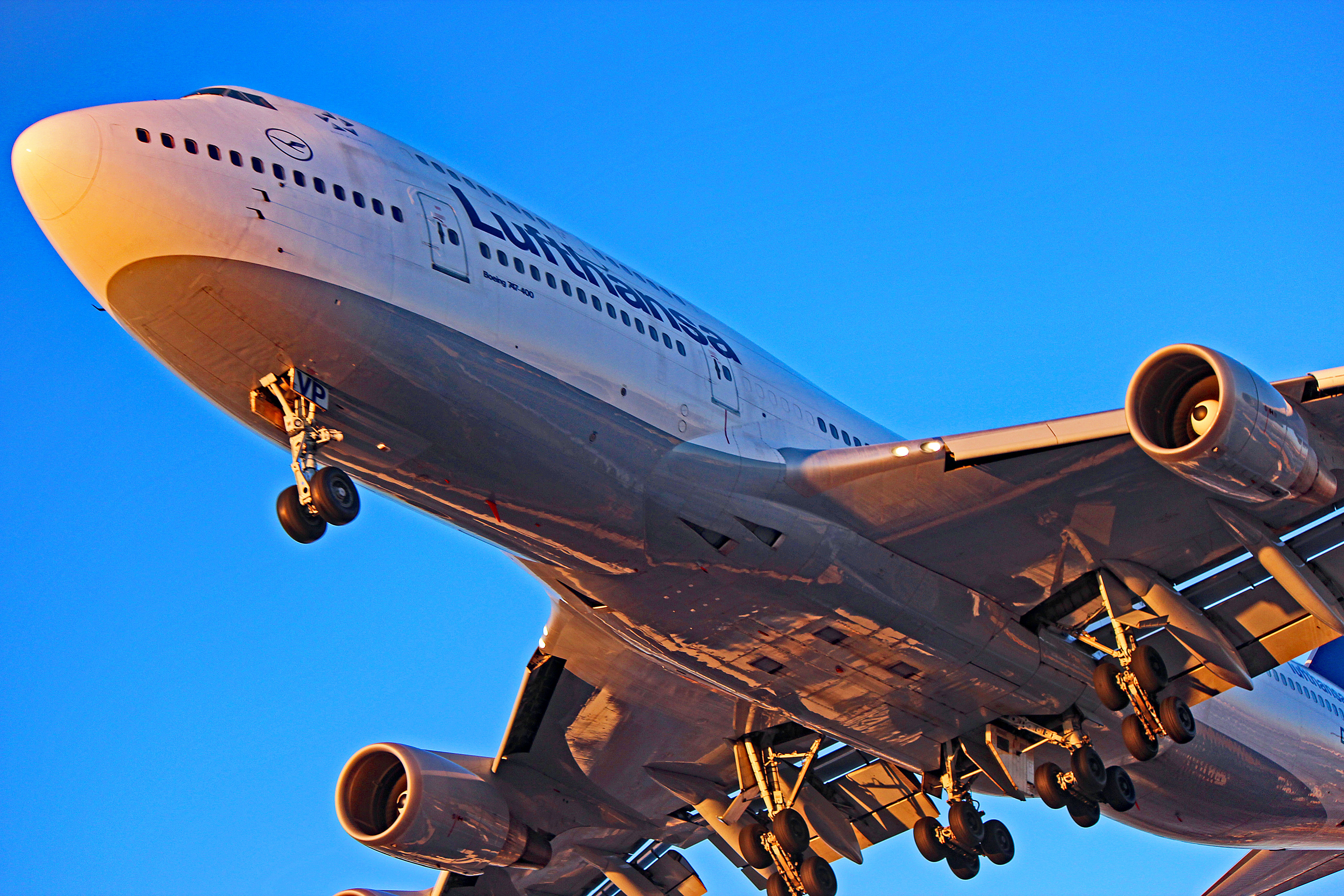 We started the sub domain It's About Airplanes not too long ago and it really has been a labour of love to build. For years, we've tried to integrate our love of plane spotting into It's About Travelling but never really got it to where we wanted it.
We tried the Airliner Directory, which still exists in the upper navigation bar, but more and more of those airplane profiles redirect to IAA. We tried a series of articles titled Plane View. This worked, and is the structure of the profiles on IAA. However, it just didn't organize well for visitors that were just interested in airplanes and not so much our other great travel content.
We're adding more profiles to It's About Airplanes on a mostly daily basis. The images are taken by us and are of quite good quality. Most are taken at Toronto Pearson International Airport (YYZ) but there are a few from other locales.
February, 2017 Top 3
The organic traffic to the plane spotting site increased significantly in February so we thought we'd add a regular monthly article to IAT to show off the top 3. It seems the Boeing 747-400 was what brought people in. The top 2 are both these aging jumbo jets. The first belongs to Lufthansa and the second belongs to British Airways, with the special OneWorld livery.
The third most viewed airplane for February, 2017 was a Bombardier Global 5000 private jet. This one's for the dreamers as 99% of us won't have the privilege of flying in one of these luxury jets.
D-ABVP Lufthansa Boeing 747-400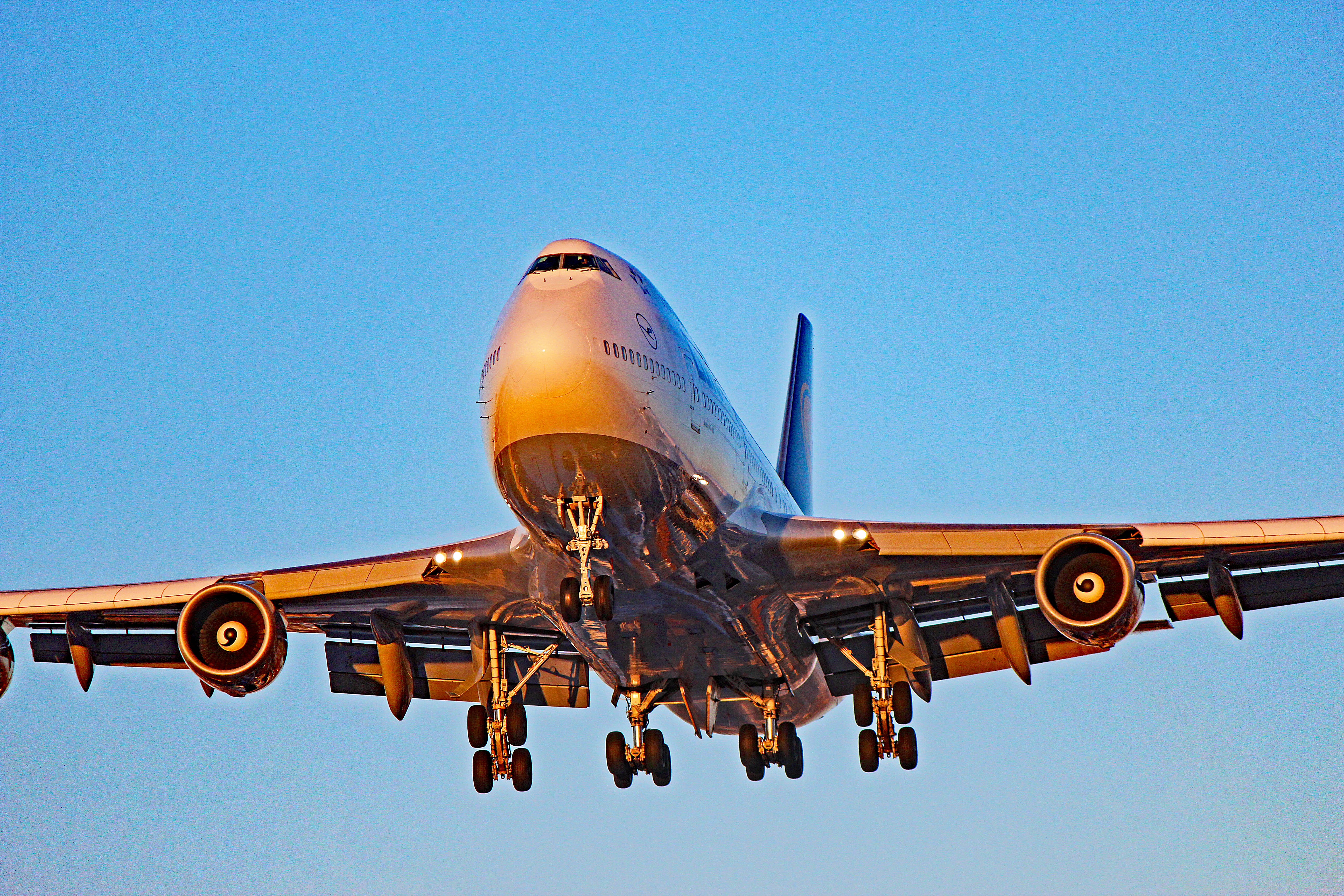 This Boeing 747-400 was delivered to Lufthansa on February 25, 1997 and is named 'Bremen'. The airplane is configured for over 370 passengers and is a regular visitor to Toronto Pearson International Airport. The significance of the images we have of D-ABVP is that they were taken close to sunset so the airplane has a golden tinge to it as it comes in for a landing, facing the setting sun.
Someday, we'll all look back and laugh. That's what the crew and passengers must have been saying on June 10, 2010. This particular Boeing 747 was making a flight from Mexico City to Frankfurt, Germany. The aircraft had to make an unexpected stop in St. John's, Newfoundland after a drunk passenger became be belligerent and even urinated in the aisle. The result? A nearly three hour delay and a Canadian court conviction resulting in a $10,000 (CAD) fine.
Main Article: D-ABVP Lufthansa Boeing 747
G-CIVD British Airways Boeing 747-400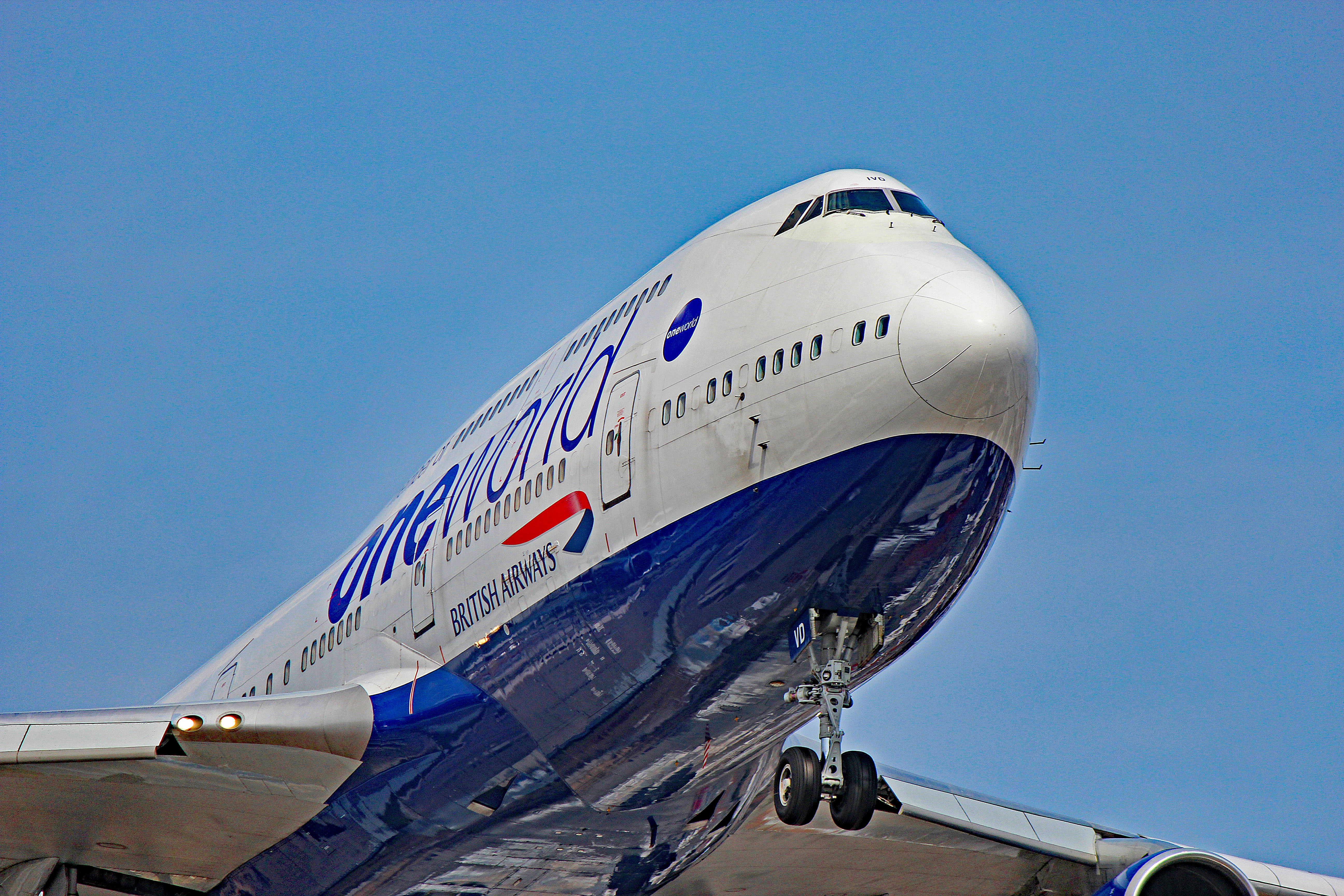 No beautiful sunset photos but this British Airways Boeing 747-400 is unique. G-CIVD is painted in the special OneWorld livery. The OneWorld Alliance was created in 1999 and now has 14 full members and 21 non-voting members.
British Airways is a founding member of OneWorld, along with American Airlines, Canadian Airlines (merged with Air Canada – a member of the Star Alliance), Cathay Pacific and Qantas. The alliance is headquarted in New York City.
G-CIVD was delivered to British Airways on December 14, 1994, making it a bit more than two years older than D-ABVP shown above. This Boeing 747 experienced a bit of engine trouble in September, 2013 on a flight from London, England to Johannesburg, South Africa. The aircraft had to turn back and passengers were transferred to another Boeing 747 in the British Airways fleet.
Main Article: G-CIVD British Airways Boeing 747
9H-IBD Bombardier Global 5000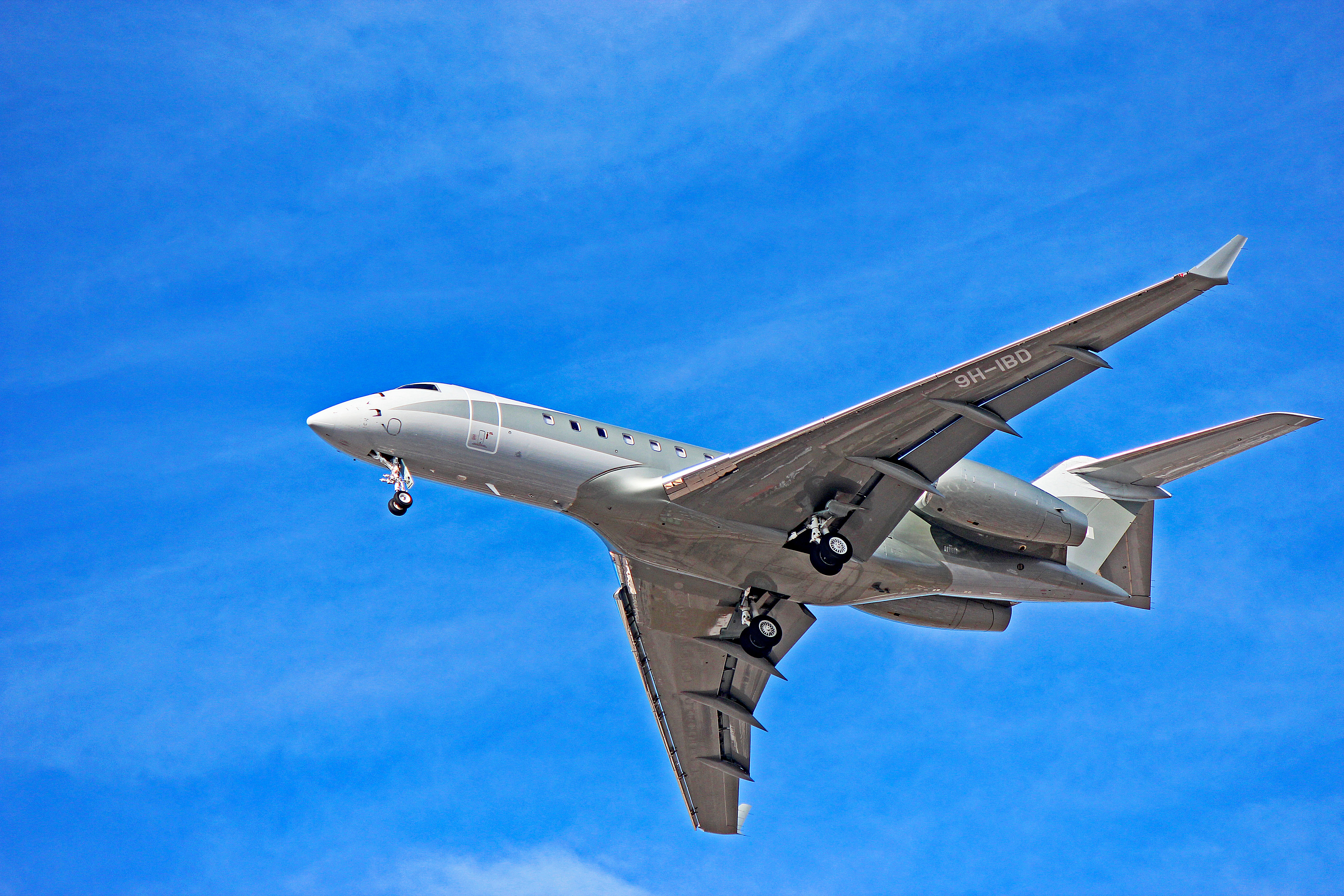 Now based in Malta, this Bombardier Global 5000 has bounced around a bit since it first appeared on the market in 2010. The Global 5000 is a luxury private jet that can seat up to 18 passengers. The aircraft is popular with corporate executives but also used for military purposes around the world to transport VIP's.
Construction of these jets always begins in Toronto, Ontario but the planes are then sent to Montreal, Quebec; Savannah, Georgia or Cohakia, Illinois for the finishing touches. The first public appearance of a Global 5000 was at the 2003 Paris Air Show. Traveling at over 900 kilometres per hour, these jets can travel nearly 10,000 km before refueling.
Main Article: 9H-IBD Bombardier Global 5000
Related posts: