For our second installment of the three most popular aircraft at It's About Airplanes, we're going to bypass the two most viewed simply because they were also the top two in February, 2017. Those were a British Airways Boeing 747-400 with the OneWorld livery and a Lufthansa Boeing 747-400 landing at sunset in Toronto.
Yet another 747 appears in our top three this month, a 747-400M Combi from KLM Asia. However, more popular than that aircraft was a CF-188 Hornet from the RCAF 433 Tactical Fighter Squadron. Shoring up the top three is a Boeing 767-300 flying for Air Canada Rouge.
March, 2017 Top 3
First, I'd like to thank all of the visitors to the sub site It's About Airplanes. The sub domain was started as an offshoot of It's About Travelling to house our huge library of aircraft photos. Expectations weren't huge, just a better way of organizing our web content. However, the site traffic has doubled monthly since it started and is showing no signs of stopping.
It's been such a success that we've created Twitter and Facebook profiles, separate from IAT. Feel free to visit, like and follow!
Besides the 747's from British Airways and Lufthansa, the next three most popular aircraft are: 1. A CF-188 Hornet belonging to the Royal Canadian Air Force. 2. PH-BFY, a KLM Asia Boeing 747-400M Combi. 3. C-GHPN, an Air Canada Rouge Boeing 767-300. More details below.
CF-188 Hornet RCAF 433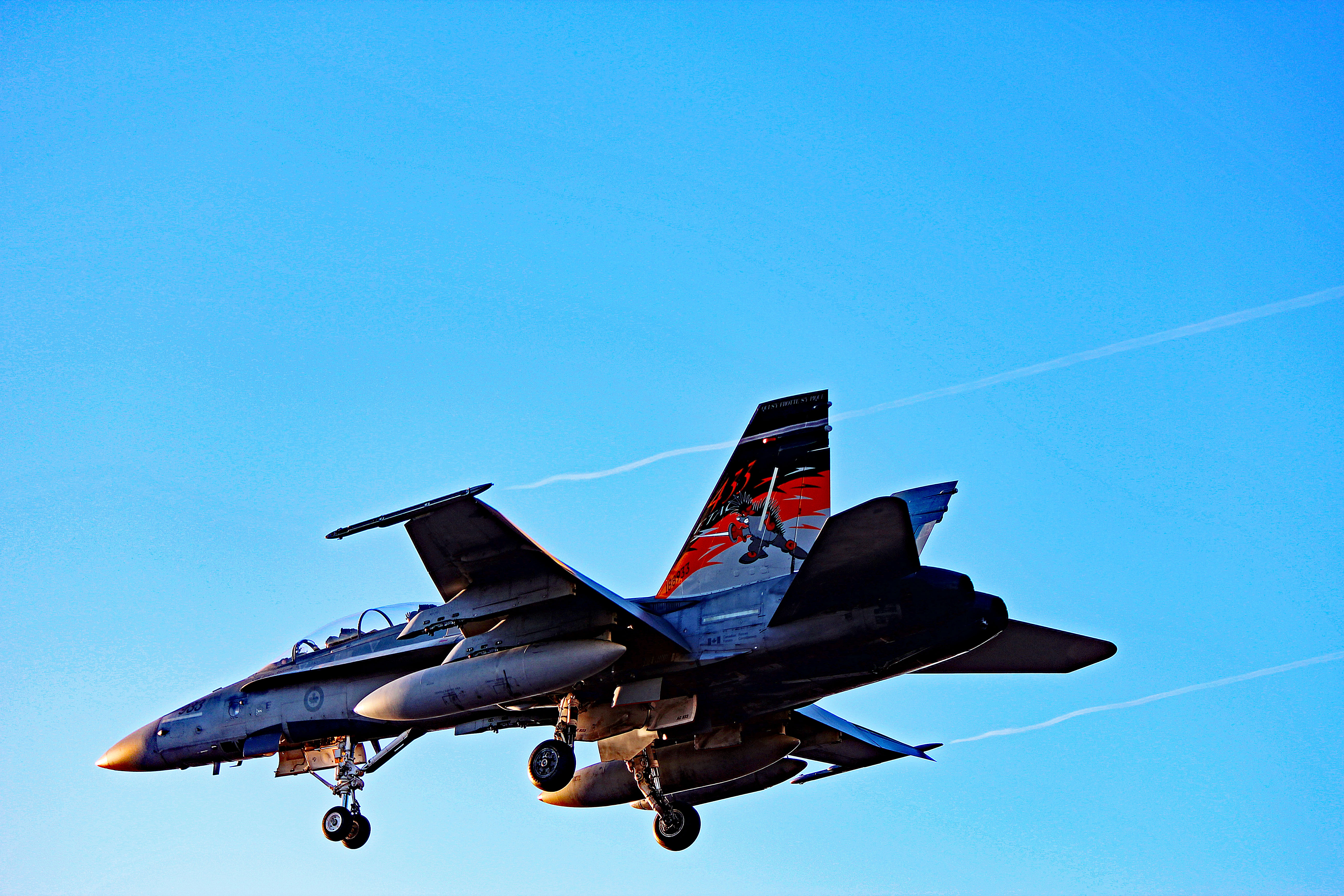 Also known as a McDonell Douglas CF-18 Hornet, this aircraft surprised us on New Year's Day, landing at Toronto Pearson International Airport (YYZ) in Mississauga, Ontario. This one belongs to the 433 Tactical Fighter Squadron of the RCAF (the Ti-Pics) and is flown by Captain Hilary Anderson.
The CF-188 is 56 feet or 17 metres in length with a wingspan of 40 feet or 12 metres. At the tail, it stands 15 feet or five metres tall. Top speed is a mind spinning mach 1.8 (1,127 MPH or 1,814 KMH). It can reach a ceiling of 50,000 feet in just 60 seconds.
Main article: CF-188 Hornet RCAF 433
PH-BFY KLM Asia Boeing 747-400M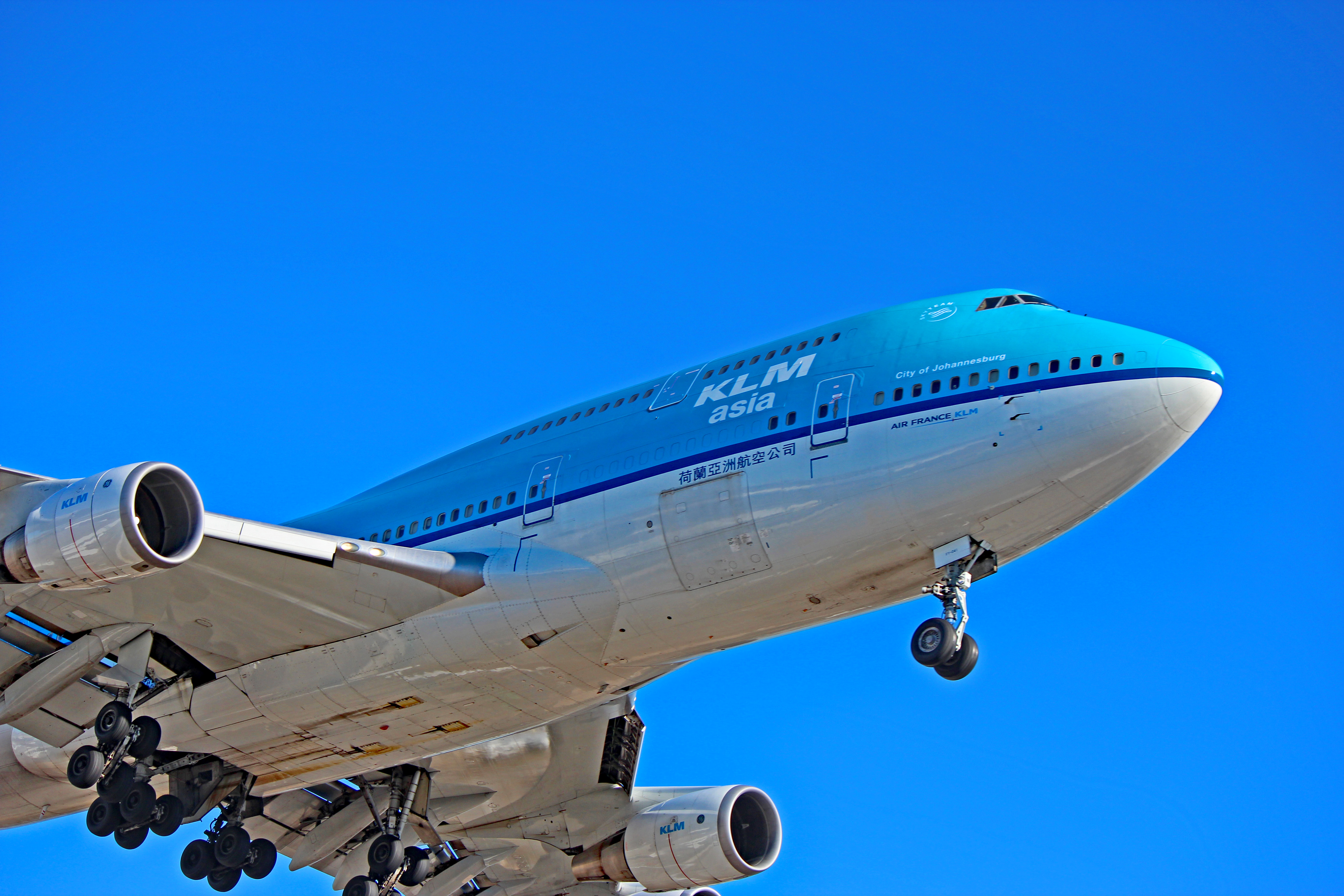 Known as the 'City of Johannesburg, this Boeing 747-400M Combi was delivered to KLM in 2002. The whole M Combi designation means this aircraft is capable of using a portion of the main deck for cargo. There are 12 in the main KLM fleet and three in the KLM Asia fleet.
The thing about KLM Asia is that it's a subsidiary created to skirt around the whole China vs. Taiwan situation. This allows them to fly to Taiwan without subsequently losing rights to land in mainland China. The subsidiary was created in 1995 and has 12 aircraft in the fleet. On the KLM Asia aircraft, the standard KLM crown logo and the Netherlands flag are absent from the livery.
Main article: PH-BFY KLM Asia Boeing 747-400M
C-GHPN Air Canada Rouge Boeing 767-300ER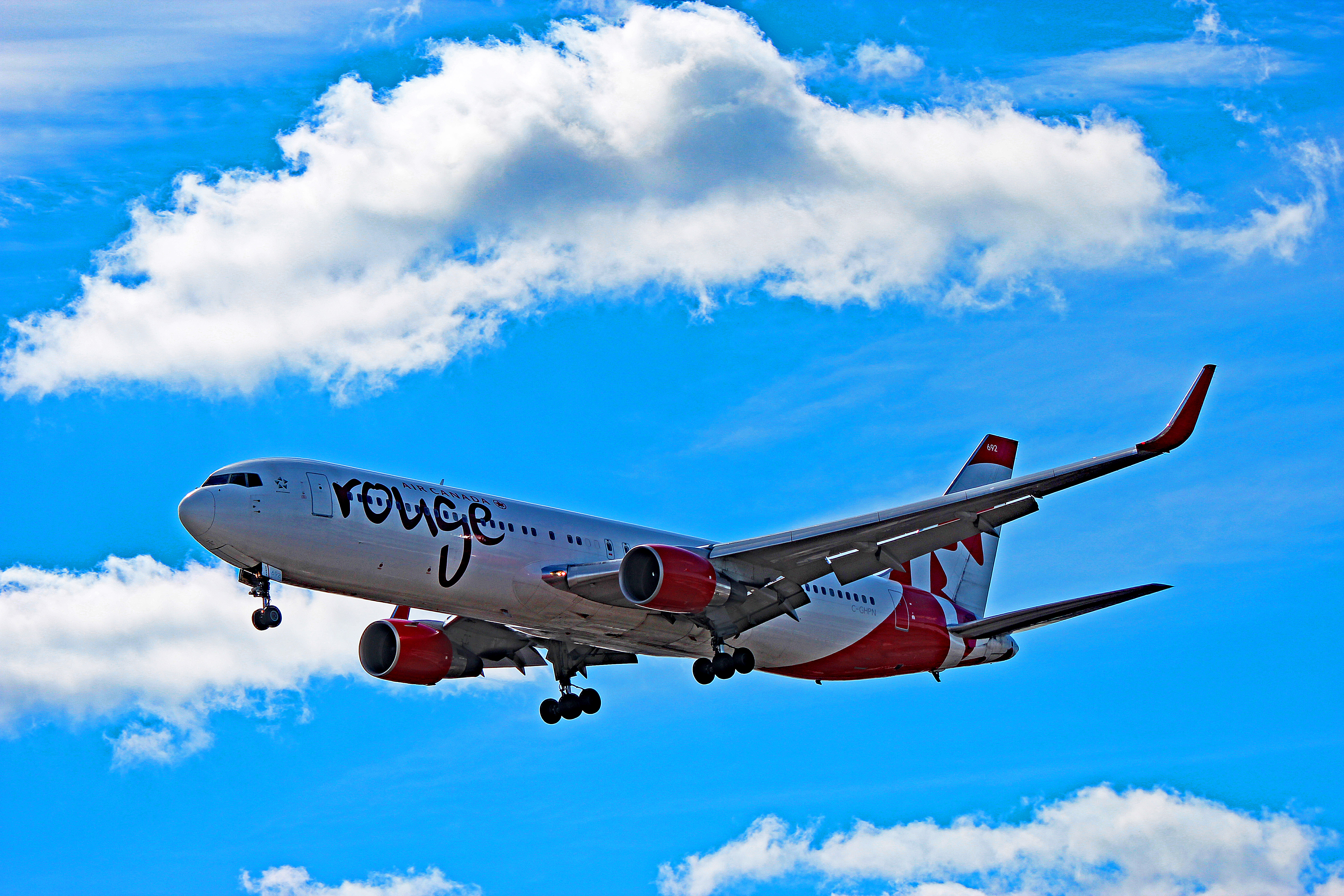 C-GHPN was photographed on September 25, 2016. The Boeing 767-300ER flies for Air Canada Rouge, a fully owned subsidiary of Air Canada that was founded in December, 2012. This is the largest aircraft in the Rouge fleet of nearly 50 aircraft. The rest of the fleet is made up of Airbus A319 and Airbus A321 models.
This particular airplane was delivered to Hawaiian Airlines back in 2003. In 2011, C-GHPN joined the fleet of Air Canada. In 2013, it was transferred to Air Canada Rouge.
The Boeing 767-300ER is 180 feet or 55 metres in length with a wingspan of 156 feet or 48 metres. At the tail, the plane stands 52 feet or 16 metres tall. The ER is for extended range and the Boeing 767-300ER can travel a lofty 10,549 kilometres in a single flight.
Main article: C-GHPN Air Canada Rouge Boeing 767-300ER
Related posts: